Proof is in the Monitoring
29 May 2017 - road condition monitoring - Proof Engineers, dust control, dust management services, live stream data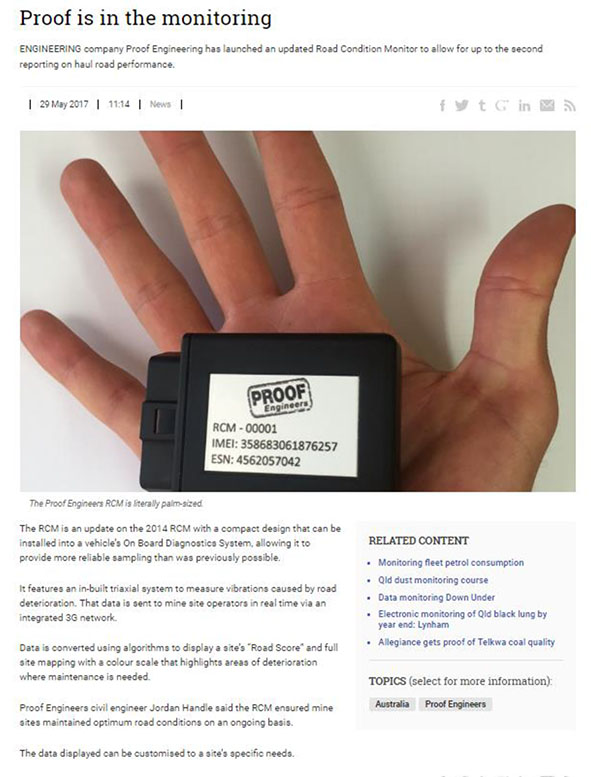 ENGINEERING company Proof Engineers has launched an updated Road Condition Monitor to allow for up to the second reporting on haul road performance.
The RCM is an update on the 2014 RCM with a compact design that can be installed into a vehicle's On Board Diagnostics System, allowing it to provide more reliable sampling than was previously possible.
It features an in-built triaxial system to measure vibrations caused by road deterioration. That data is sent to mine site operators in real time via an integrated 3G network.
Data is converted using algorithms to display a site's "Road Score" and full site mapping with a colour scale that highlights areas of deterioration where maintenance is needed.
Proof Engineers civil engineer Jordan Handel said the RCM ensured mine sites maintained optimum road conditions on an ongoing basis.
The data displayed can be customised to a site's specific needs.