1 June 2023 - grader performance monitoring system - Proof Engineers, dust control, dust efficiency, dust management services, haul road dust monitor, haul road improvement, live stream data, mine site haul roads, mobile device, mobile dust monitor, pit performance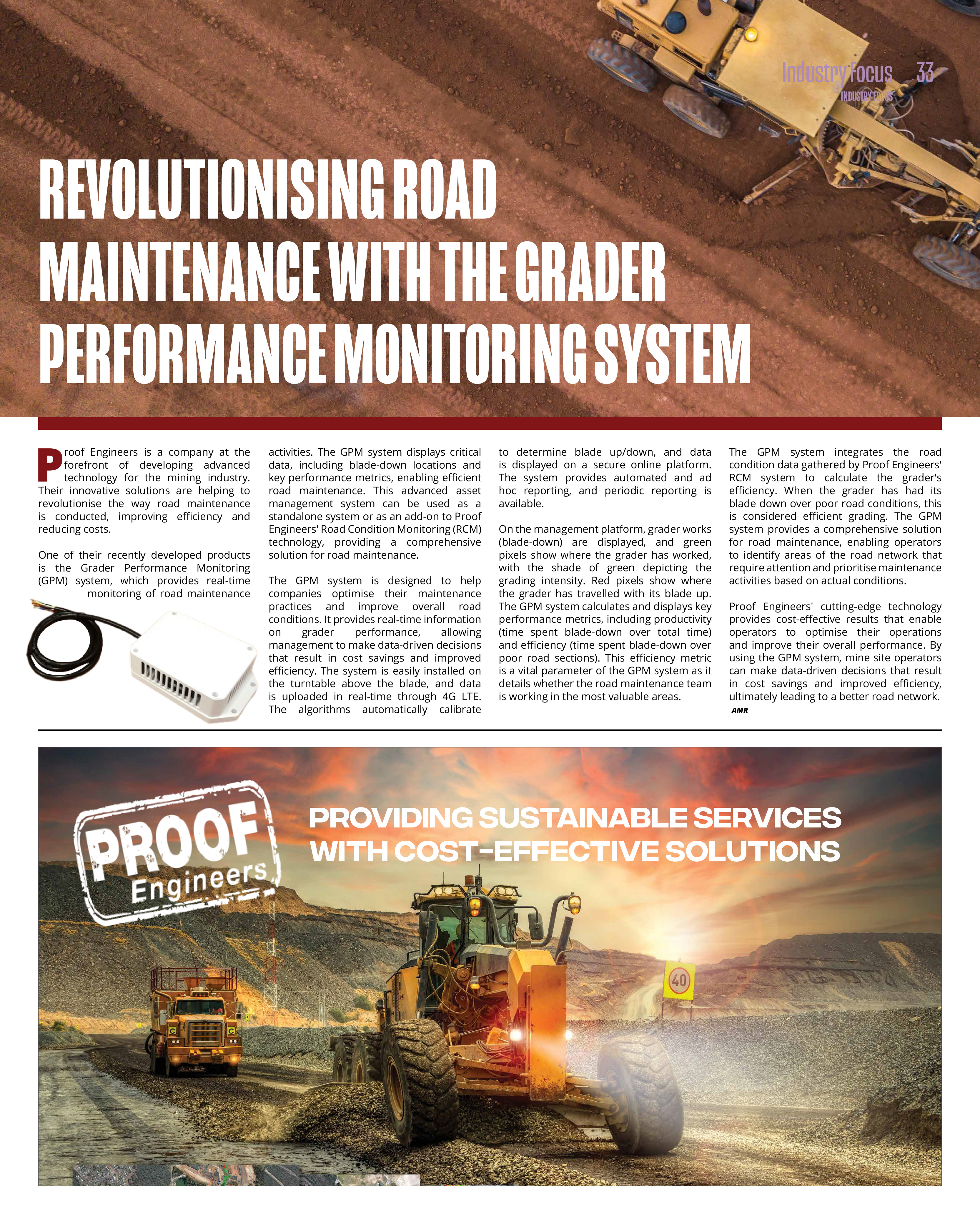 Proof Engineers is a company at the forefront of developing advanced technology for the mining industry. Their innovative solutions are helping to revolutionise the way road maintenance is conducted, improving efficiency and reducing costs.
One of their recently developed products is the...